You will have access to over 7,000 Health & Nutrition Supplements from all of the Top Brands in the Industry. Earn extra money on a monthly basis from your web-site, facebook page, blog, adwords, along with several other ways by referring the products we offer online at I-Supplements.com, when it converts into a sale. You will have a wide array of supplements to incorporate into your Affiliate Marketing Plan & find the niche that best suites your business. You can learn more about the I-Supplements.com Affiliate Program and obtain information with specific details on the affiliate program & everything it has to offer you down below!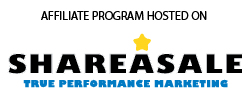 Do you want to make an additional income, and do it easily? Then i-Supplements can help you out with our easy to set up and use affiliate program.
Click on the link below
and sign up now! Within 24 hours you can place one of our custom banners on your website, MySpace or FaceBook page. If you are a personal trainer or gym owner and do not want to have all the expensive overhead, then let the team at i-Supplements.com do the work for you. We pack and ship your orders, handle phone calls, deal with customer service issues while you sit and collect 10% of all the sales that are referred to i-Supplements.
Why use our affiliate program?
We always pay on time!
#3 in the Shareasale Top 100 Power Merchants in 2009
Since 10-2007, we have paid out over 500k to our affiliates
We offer coupons for easier conversions
Email marketing campaigns that convert even more sales for you
Attractive custom banners for more clicks and conversions
Higher conversions on clicks
As an affiliate, you can promote great product lines like BSN Sports, Sci-Fit Nutrition, Beverly International, Immune Tree, and 100's more by joining now!